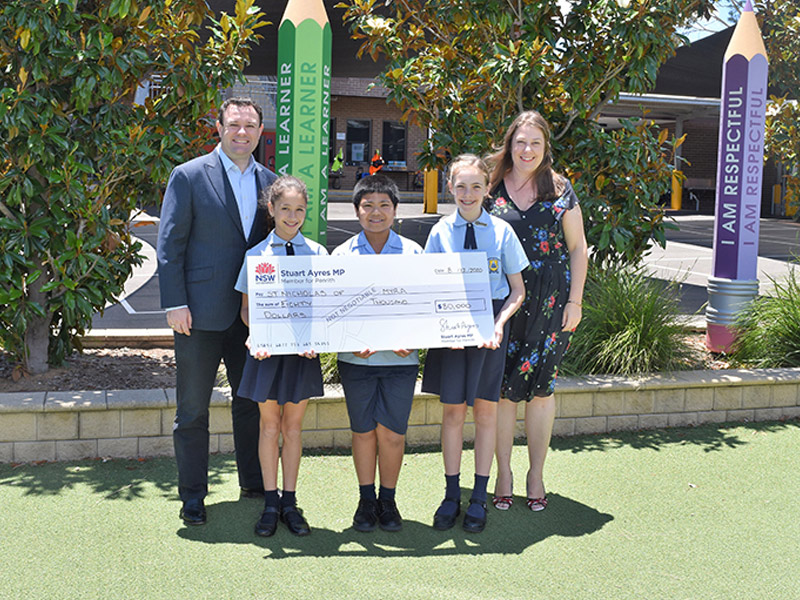 Penrith MP Stuart Ayres with Anita Knezevic and St Nicholas of Myra captains.
St Nicholas of Myra Primary School has been awarded $80,000 in funding for a new playground to be constructed for students.
Penrith MP Stuart Ayres met with Principal Anita Knezevic and school captains to announce the grant under the Community Building Partnership Program.
"The new adventure playground at St Nicholas of Myra will encourage outdoor fun and recreation with a new safe, level playing surface with shade covering," Mr Ayres said.
"This new playground will ensure students can enjoy outdoor play and fun activities for years to come."
Ms Knezevic said the school was grateful for the funding, which would help towards the reimagining of the playground.
"COVID has taught us the importance of being active outside with family and friends. Without the addition of these funds, we would not be able to enhance our students' wellbeing and laughter," she said.
---
Learn more about St Nicholas of Myra Primary in Penrith