Discover what life is like at St Nicholas of Myra Penrith by browsing our latest news articles and social posts.
In coming months, Catholic Education Diocese of Parramatta will complete a comprehensive three-year school Energy Efficiency program that is tipped to reduce carbon emissions by 2,442 tonnes each year. Read more...
Categories: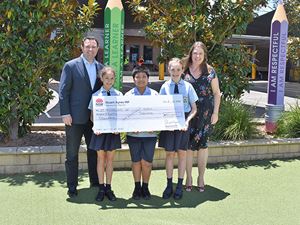 St Nicholas of Myra Primary School has been awarded $80,000 in funding for a new playground to be constructed for students. Read more...
Categories: