Our Story
Transforming the learning of each student every day.
Truth Through Learning
St Nicholas of Myra Primary is proud to be part of Catholic Schools Parramatta Diocese's system of 80 Catholic primary and secondary schools operating across Western Sydney and the Blue Mountains providing more than 43,500 students with a high-quality, low fee Catholic education.
Situated in the heart of the Penrith business district, St Nicholas of Myra was established in 1852 and is the oldest of three primary schools in the area. With our strong focus on seeking truth through learning, St Nicholas of Myra students are engaged and excited learners who are challenged think critically.
Our Vision is to be a Christ-centred community that provides an inclusive, holistic, high quality education which inspires students to explore, innovate and challenge themselves for an ever changing world.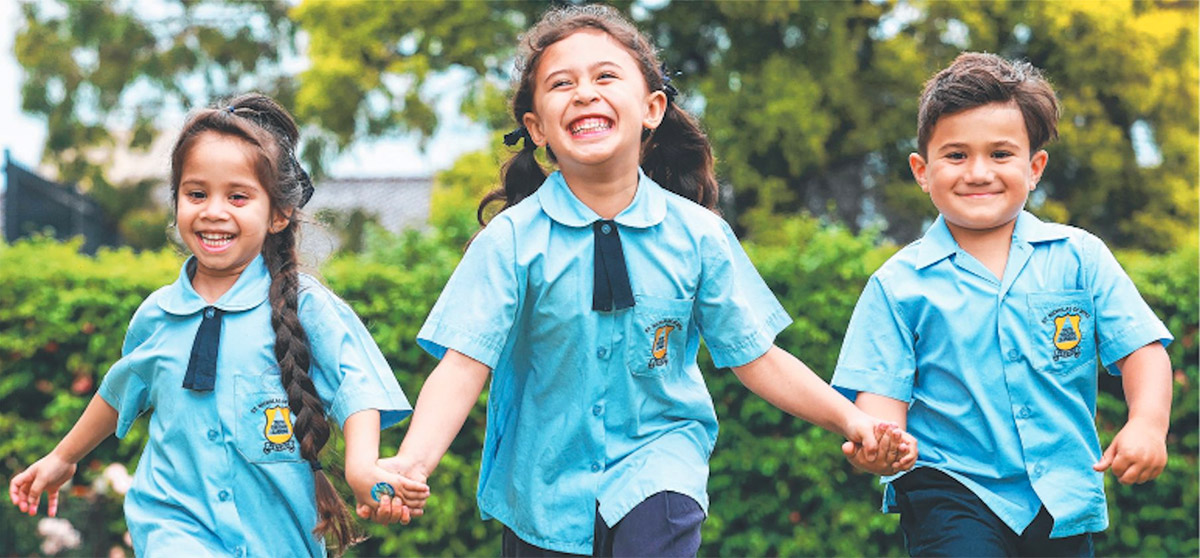 Our School Logo
The white cross represents the steeple on our parish church and the Catholic faith that our school is founded on, specifically our five core vales of respect, responsibility, justice, cooperation and compassion.
The blue represents the Nepean River and the blue gums local to the Penrith area, as well serving as a reminder of Mary, mother of Jesus. The deep purple line signifies key times in the Catholic church's calendar - Lent and Advent, times of preparation and patience.
The orange land represents the land of the Darug people on which our school sits.
Our School Logo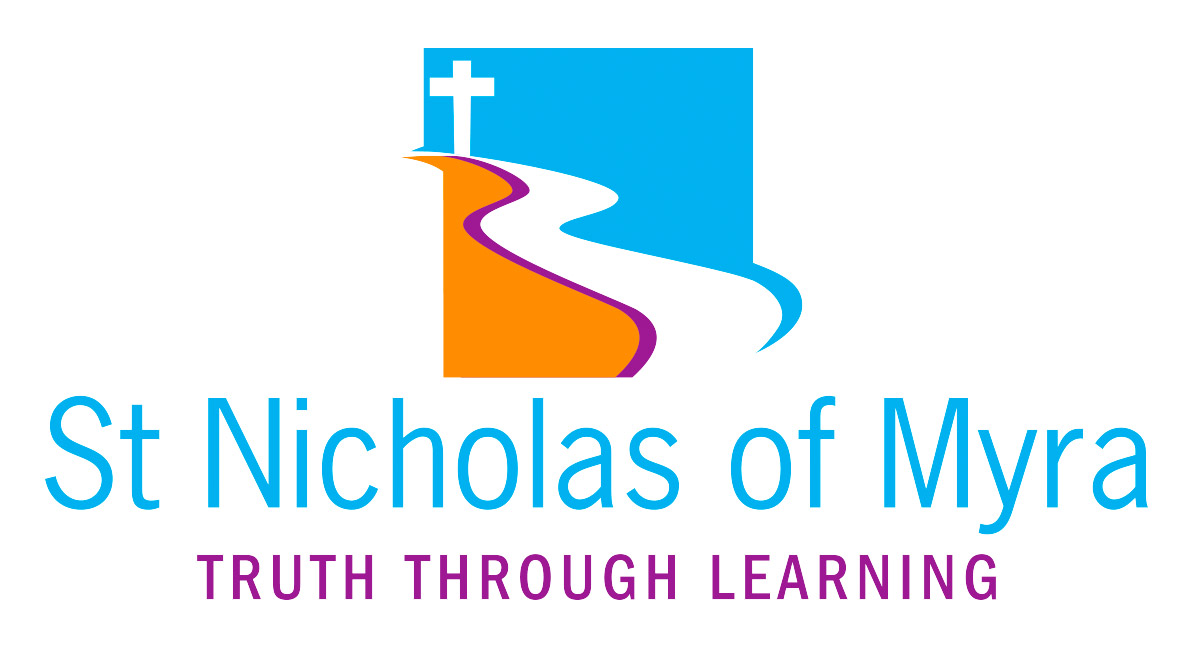 Our Patron Saint
Our school is named for St Nicholas, the patron saint of children. Nicholas lived in the fourth century in a small town called Myra, in what is now known as the country of Turkey. He became a priest at an early age and won the respect and admiration of the citizens of Myra.
He loved children, defended the unfortunate and assisted the poor. He loved to give presents to poor children and underprivileged families. His works of charity are still celebrated in the person of "Santa Claus" whose name is derived from the Dutch pronunciation for Saint Nicholas.
A highlight of our school year is our annual St Nicholas Day, an exciting community event celebrated in December.
Our Patron Saint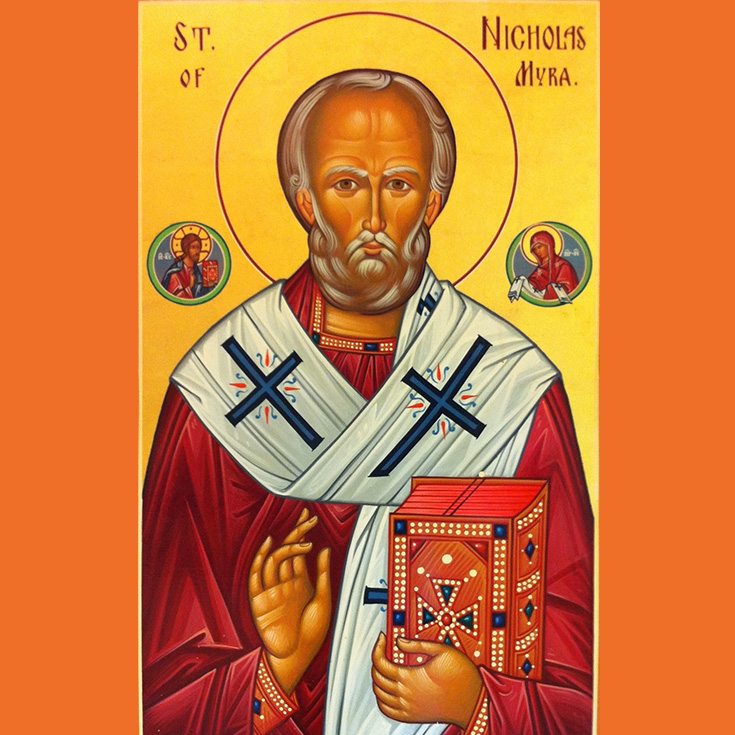 Testimonials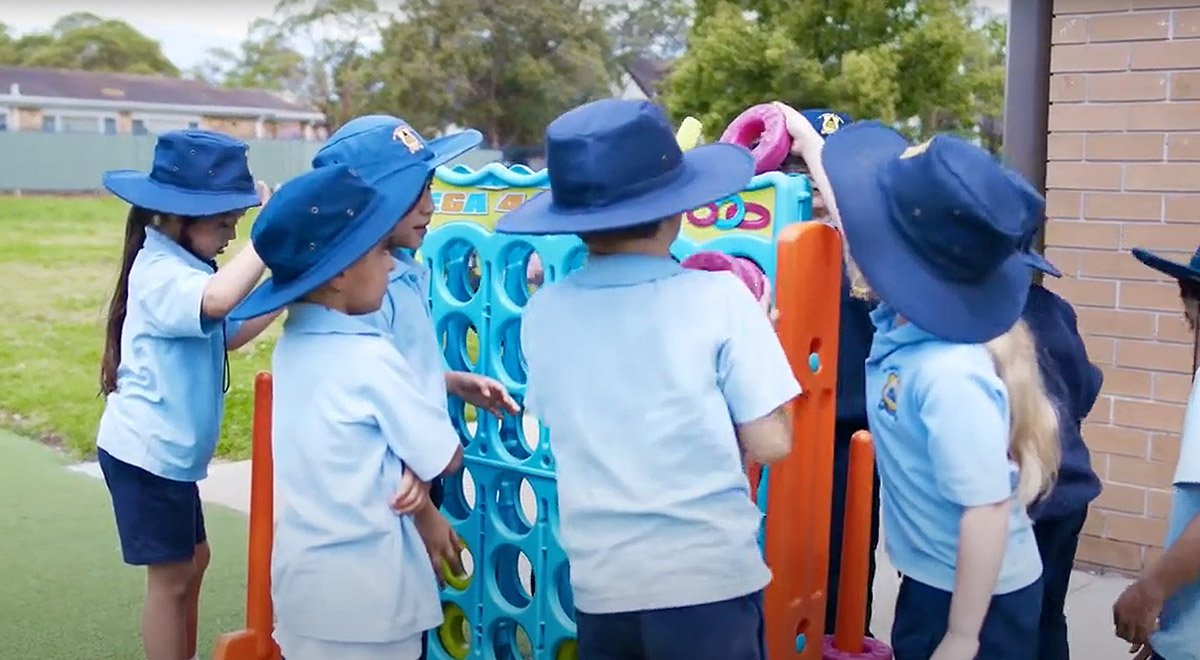 St Nick's is an amazing school. My child is flourishing, thanks to the loving support of all the teachers and staff.
Parent
Our History
The Parish of St Nicholas of Myra is one of the oldest in the Sydney area. Established in 1852, St Nicholas of Myra Primary is the oldest of three primary schools in the area.
St Nicholas of Myra has a long history, dating back to its establishment in 1852 in a slab building, with an enrolment of 80 students under the guidance of Michael Treanor. In 1880, the school, now with 103 students, came under the control of the Sisters of St Joseph.
The Sisters of St Joseph continued to operate the school until 1988, when Br Dennis Sullivan was appointed principal. The first lay principal, Patricia Mervin, was appointed in 1998.
In 1906, 1953, 1969 and 2002, new buildings were erected to serve the changing needs of the school population.
Always a vibrant community, our students continue to be involved in all aspects of school life. Students often entertain the community with drama and music performances and are actively engaged in fundraising for less fortunate members of society. The students of St Nicholas of Myra Primary are always keen to involve themselves in extracurricular activities.
We celebrate our rich heritage and look to the future with hope and excitement.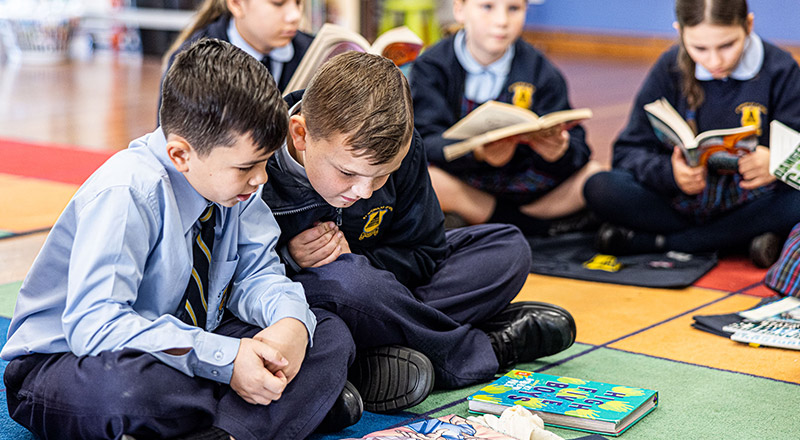 St Nicholas of Myra Primary has a number of policies and procedures that govern various aspects of our school life.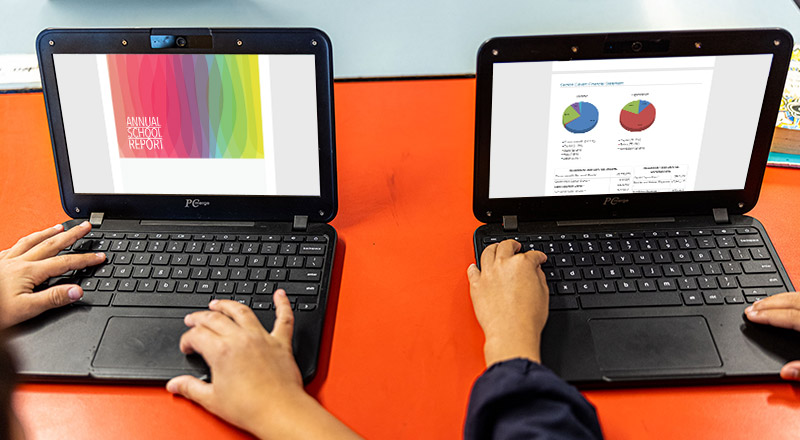 Providing parents, carers and the wider community with information about various aspects of school performance and development.
St Nicholas of Myra Primary helps EVERY child succeed
Contact us today to find out how to enrol.