Facilities and Resources
St Nicholas of Myra provides modern learning spaces that support collaboration and enhance a variety of educational experiences.
The learning spaces at St Nicholas of Myra are designed to enhance the learning opportunities of our students.
From the latest technology to flexible seating options and adaptable class sizes, students will learn how to work both independently and as part of a small or large group depending on the task at hand.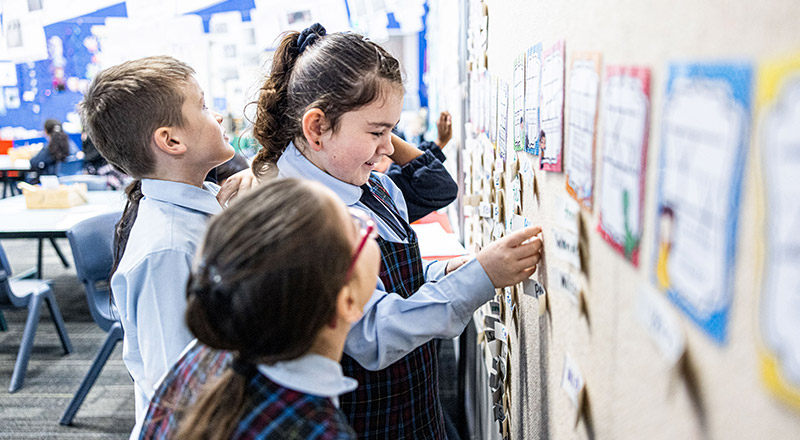 Take a 360° Virtual Tour
We invite you to explore our school facilities and discover what makes St Nicholas of Myra a great place for your child.

Learning Spaces
We believe teaching is not confined to a classroom, which is why we use a range of different spaces to engage students in their learning.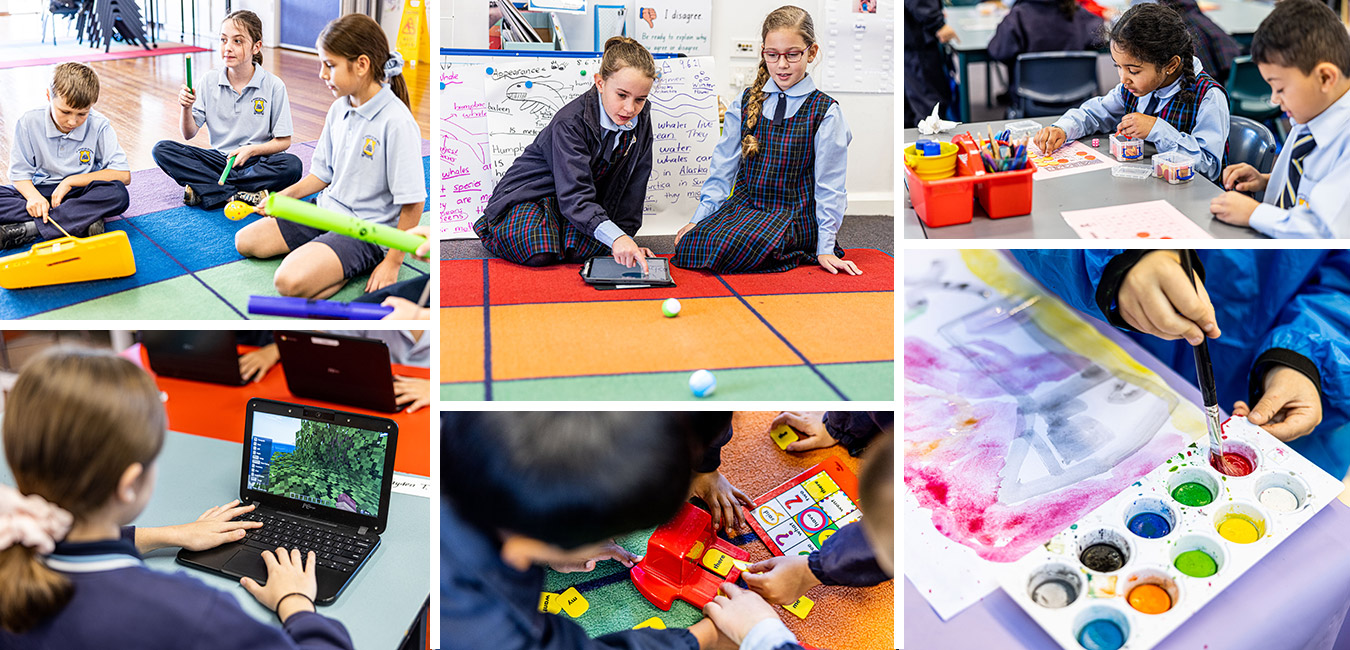 Our Primary learning spaces focus on developing the foundations of lifelong enquiry and love of learning. Students learn to work together and independently utilising equipment and technology that matches the task, fosters their creativity and encourages critical thinking and problem solving.
Our multi-purpose area enables a wide range of activities, from creative arts to special events such as ANZAC Day and faith-based celebrations. Our students often entertain the community with drama and music performances.
Specialised Areas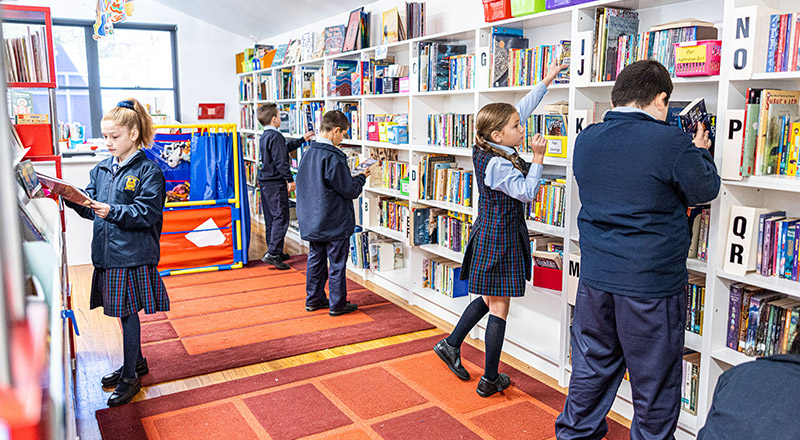 Our bright and well-resourced library offers students a range of contemporary and classic reading materials to support their literacy goals and growth.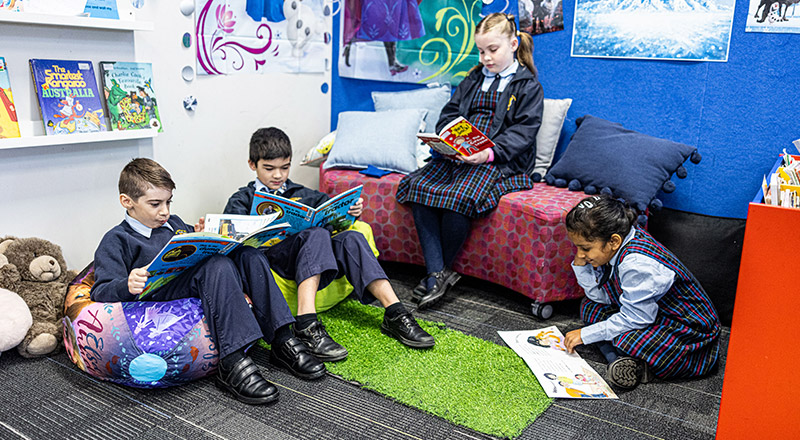 Ambrose Early Years Learning and School Aged Care provides before and after school care for students in Years K-6 in a well resourced space located on the school grounds. Specialist staff take great care of the students in a safe and secure environment that encourages positive social interaction.
Outdoor Areas
Our newly designed playground has been developed with students in mind and encourages healthy, active play - a vital part of a balanced education.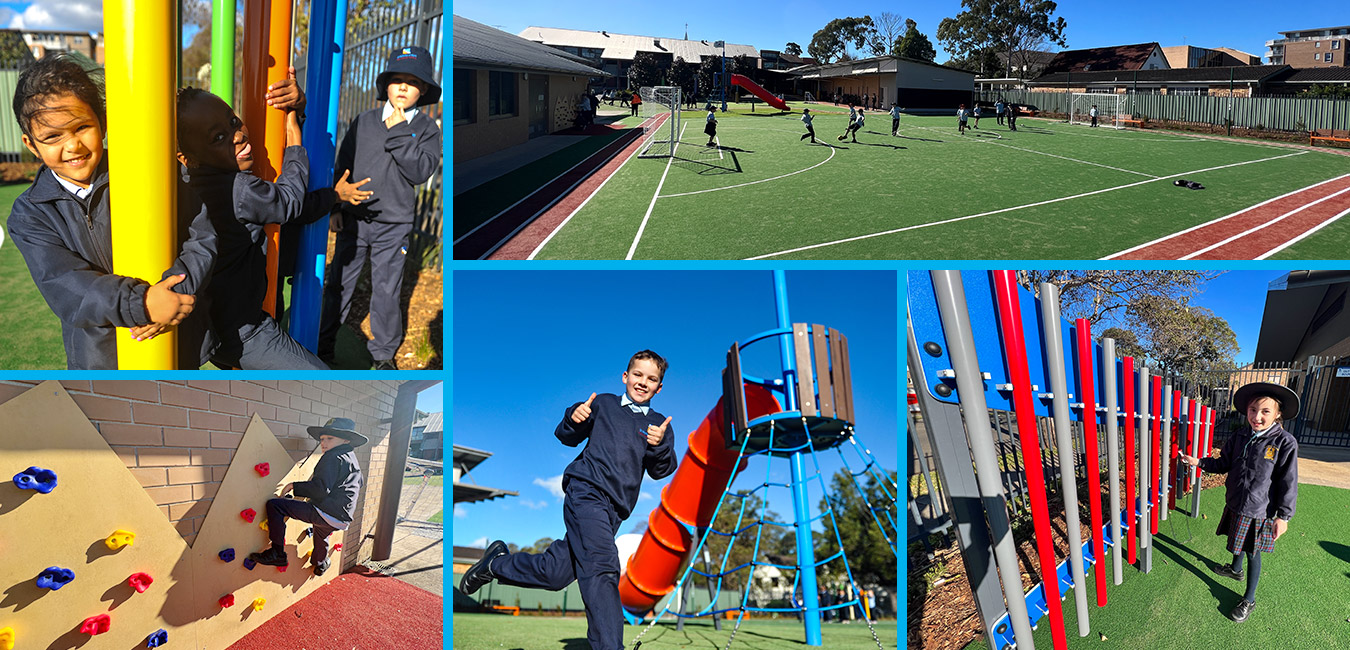 Our playground has been fully refurbished with artificial turf to provide more running and active play options for the students. There is also climbing equipment, a running track, a drawing board and musical instruments.
We offer a range of active and passive play spaces for the students to enjoy, including undercover and soft-fall areas for student safety.
Basketball/ Netball Courts
A large basketball/netball court is one of a number of areas available for students to engage in physical activity.
We strive to offer our children a range of activities and sporting opportunities that help to develop the whole person and have a number of open outdoor areas and sports courts available.
Visit St Nicholas of Myra Primary today!
See for yourself why we're such a great place to learn.