2018 Fond farewell to treasured teacher after a wonderful 50 year career
18 Aug 2018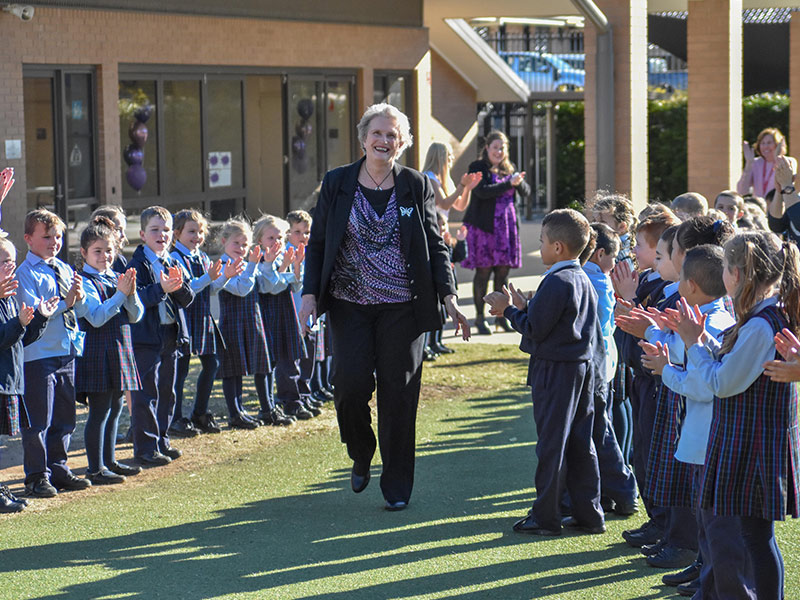 After teaching for 50 years, treasured St Nicholas of Myra Primary, Penrith School educator Ros Cole has called it a day
A much-loved and multi-talented educator, Mrs Cole wore many hats during her time at St Nicholas including: Librarian; Year 1 and 2 Coordinator for 12 years; classroom teacher and coach for various sporting teams.
St Nicholas of Myra Principal Anita Knezevic hosted a farewell celebration in honour of Mrs Cole on the same day the school held their annual Mass for the Feast of St Mary of the Cross MacKillop.
She said it was very apt Mrs Cole and Mary MacKillop shared the occasion, as they are like "two peas in a pod".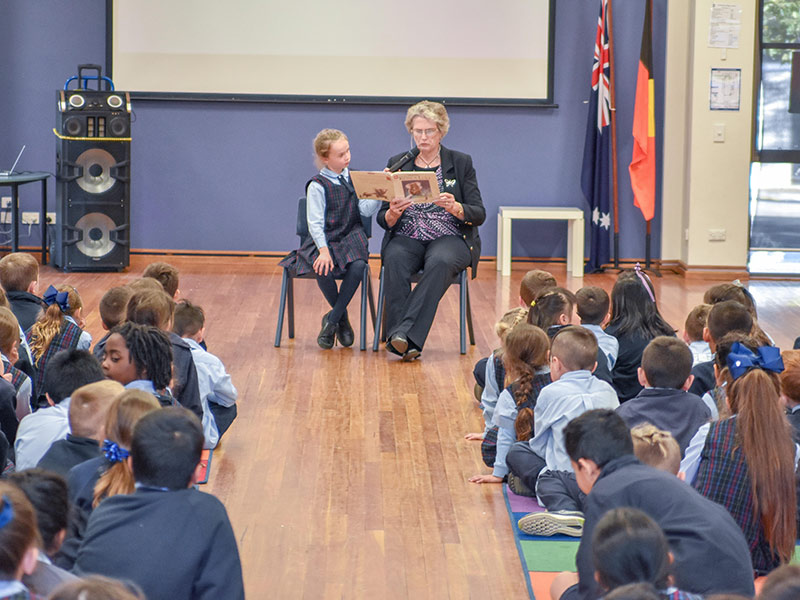 "Both strong women of faith, firmness and fun. Mary MacKillop dedicated her life to educating children, providing service to our school community and being a strong foundation on which to build our school,'' she said.
"Her concern was to let them know they were valued, loved and could make good choices in their lives."
"When speaking with parents and grandparents they have often commented on Mrs Cole's ability to remember not only their child's name but unique traits about them whether it be their interest in sport or if they had migraines."
"As a society, we celebrate milestones such as 21sts, 40ths and 50ths. Mrs Cole's career amounts to about 2100 weeks of teaching or 10,500 days," she said.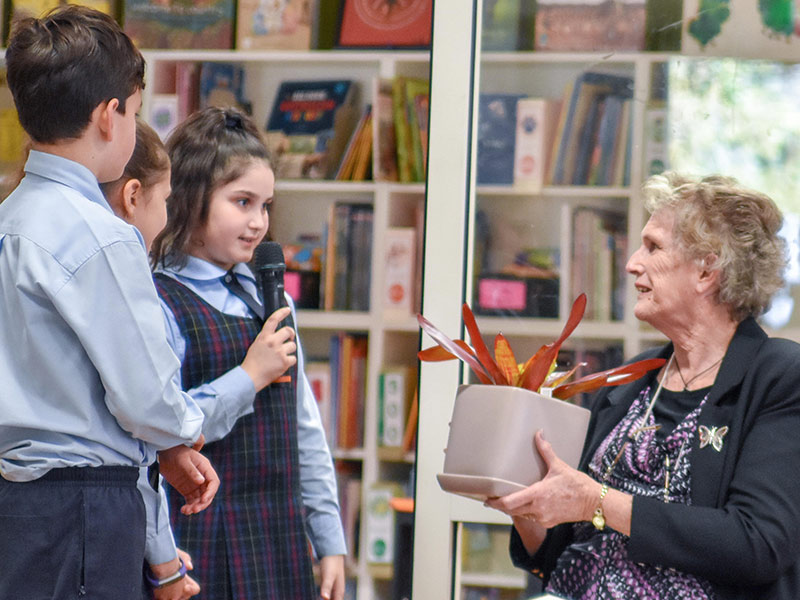 "To give a sense of time, we currently have a student who was taught by her at this school being a teacher here on staff; proving the legacy and the impact she has on her students. The master and apprentice worked collaboratively teaching a cohort here."
Mrs Cole shared with her colleagues and students the things she loved best which included, dancing, singing, music and books.
"She was also our lucky charm when it came to purchasing a group ticket for us when the big lotto was on - we always seemed to win enough to keep the kitty afloat for a fairly good run," she said.
Mrs Cole was given a VIP pass to the school "to visit any time and as often as she would like".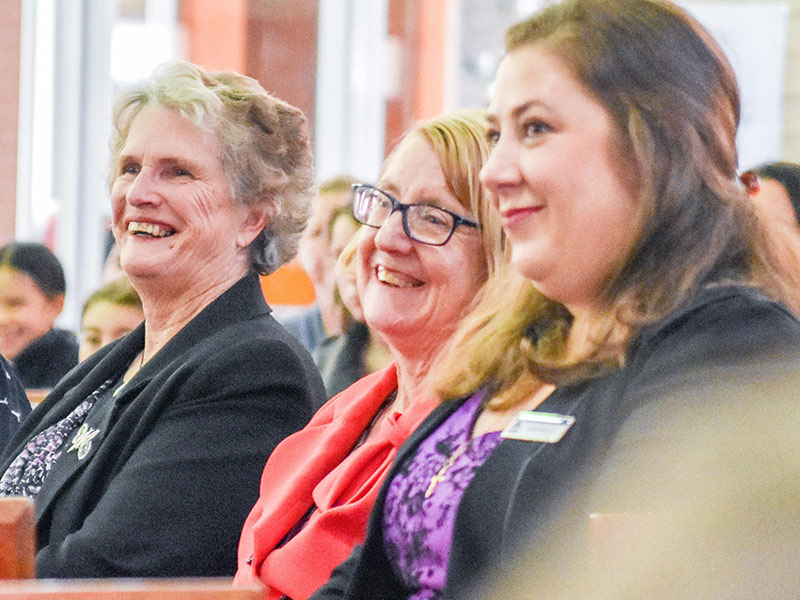 The farewell celebrations concluded with students presenting to Mrs Cole portraits of her they had drawn and prayers of praise and thanks. Students also performed a toe tapping Lambada, gave Mrs Cole an Amazing Grace plant (as that is one of her favourite songs) and published a book "What to do in your Retirement". Last of all, Mrs Cole read Koala Lou to the whole school and then the school sang its song and created a farewell arch.
Mrs Cole said in her retirement she plans on "doing as little as possible for as long as possible!" By the sounds of it, she has earnt herself some time out!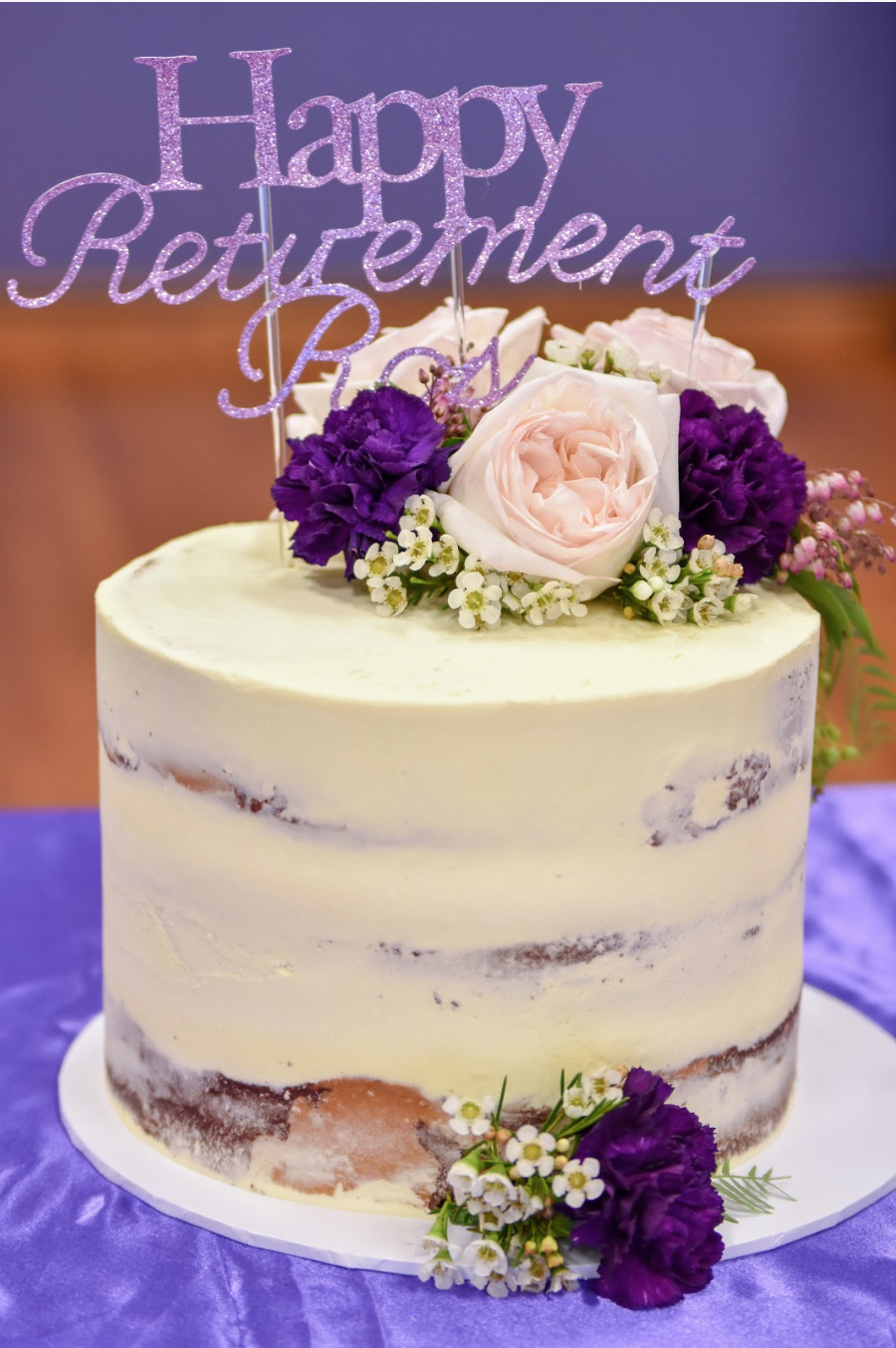 Facebook
17 Mar 2023

🏃🏃‍♀️2023 Cross Country Ribbons and Diocesan Team 🏃🏃‍♀️ Our 2023 Cross Country Ribbons and announcement of the 2023 Diocesan Team will take place at Monday morning assembly on the 20th March. All are welcome.

16 Mar 2023

🧡 🧡🧡 Harmony Day 2023 🧡🧡🧡 Tuesday 21st March is Harmony Day. Harmony Day is the celebration that recognises our diversity and brings together Australians from all different backgrounds. It is about inclusiveness, respect and a sense of belonging for everyone. St Nicholas of Myra will be supporting Harmony Day with students wearing a splash of Orange with their school uniform. This may be socks, a hat, a scarf, hair ribbons, shoes (covered in) or wrist bands.