2022 Spirit of Easter shines
11 Apr 2022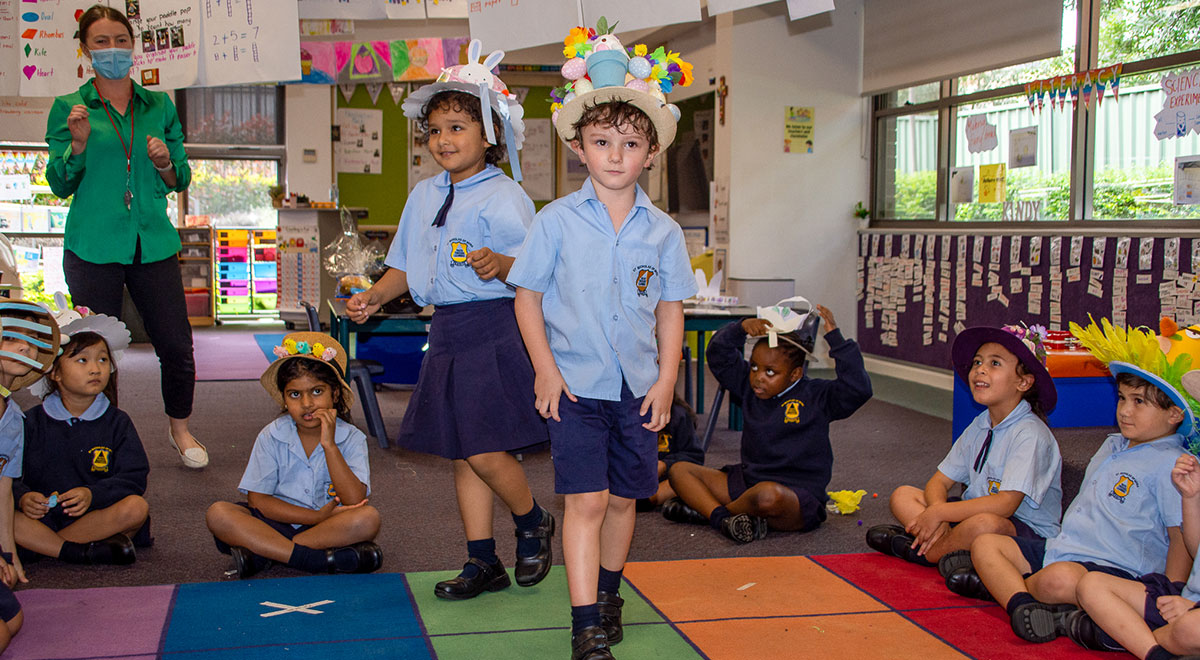 The end of lockdown has seen the return of beloved community events like concerts and football games. But, for many local school students, it's the Easter Hat Parade that they've been looking forward to the most
St Nicholas of Myra Penrith is one local school who held their Easter Hat Parade last week, and Assistant Principal Kirsty Reynolds said that the festivities were back in full swing.
"We had an Easter egg raffle, which was really cool because a lot of our children liked winning prizes and they were actually able to get the prizes because it wasn't virtual," she said.
"We were also able to have a visit from the Easter bunny, that's something that hasn't happened for a number of years. The students really enjoyed that."
Having been told about the Parade a few weeks before, children from Kindergarten all the way to Year 6 spared no expense for their hats, with decorations ranging from felt to feathers, and even real chocolate.
"It was really cute to see some of our Kindergarten children had actual Easter eggs on them, and I think that brought back the sense of community for our families as well at home, doing something together," she said.
"I can say there weren't many children that forgot hats, and even if they did, they got to make it at school. A lot of our teachers even wore Easter hats, getting into the spirit!"
Not even the wet weather could ruin the day's festivities, instead showing off the students crazy creations in a more unique way.
"Our learning spaces are quite adaptive, so we were able to move furniture out of the way and we had a catwalk with music playing as the children walked down the catwalk," she said.
But, Ms Reynolds said that the best part of the day was finally being able to bring the school community back together.
---